Going Back in Time to the Edo Period
I have to say I'm not the sort that does a whole lot of pre-trip planning. I never even heard of Kawagoe (川越) in Japan before I googled "day trips near Tokyo". And on that day I only decided on visiting Kawagoe when I discovered that it was only 30 minutes away from Tokyo where I was staying at the time.
Kawogoe is a small city in Saitama Prefecture, with a population of around 340,000. Not a big city when you compare it to Tokyo but if you're looking for that old world Edo Period charm Kawagoe won't disappoint.
Kawagoe's famous landmark, the Bell Tower…
This Bell Tower was built around mid 1800's, replacing one that was burnt down…
What to Do and See in Kawagoe
One of Kawagoe's claim to fame is the Bell Tower located near Kurazukuri Street which is a popular section of the city famous for its old warehouse style shops. It's an area made up of small alleys upon back alleys and a real fun to walk around and just get lost for awhile. There is supposed to be an area loaded with shops selling snacks and treats that is very popular with tourists and locals alike. But I missed it. I guess I should do a little more pre-trip planning.
You truly get a sense of how things were back then in Japan's classical Edo era. I truly appreciate Japan's effort to recapture and retain their culture and not lose their identity among today's fast paced world.
We visited Kawagoe during the weekend and yes it was packed full of locals and sight seeing folks like us. The weather was terrific, around mid 70's degree and a total pleasure to be outside with so many smiling folks out and about.
Japan made knives are awesome gifts…
So many souvenirs…
It's a hard decision, but which to pick?
She'll take them all…
And even though there were a lot of people all around which I normally don't prefer, being there on a busy weekend at Kawagoe was still very enjoyable.
I already mentioned Kawagoe is famous for it's confectionary which I had not known about. Kawagoe is also very famous for it's sweet potatoes too which I love eating. But again, I had no idea.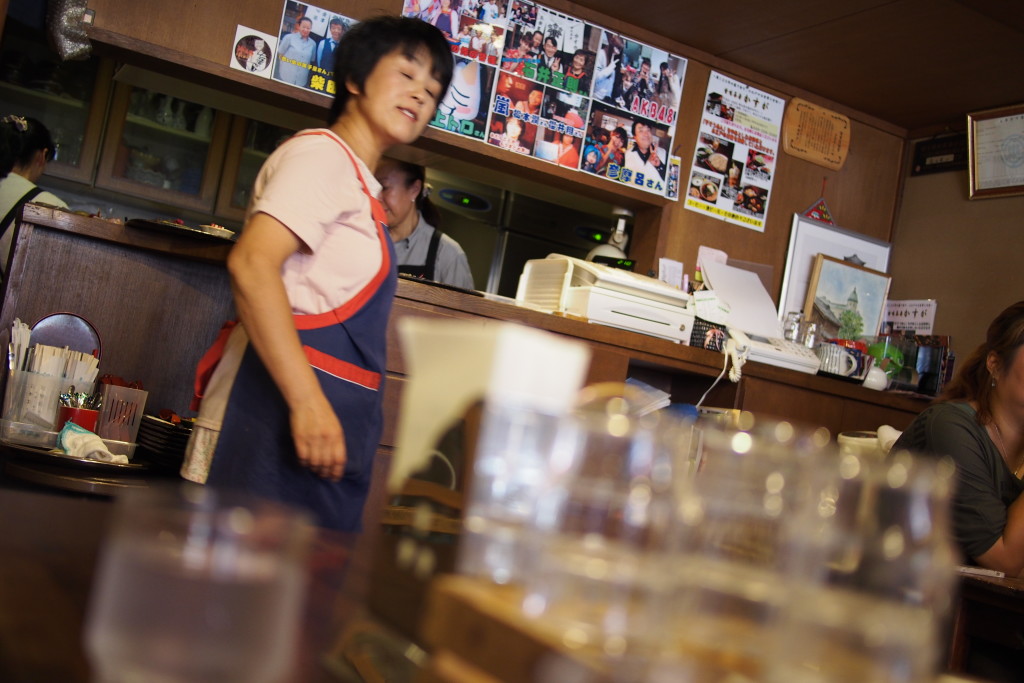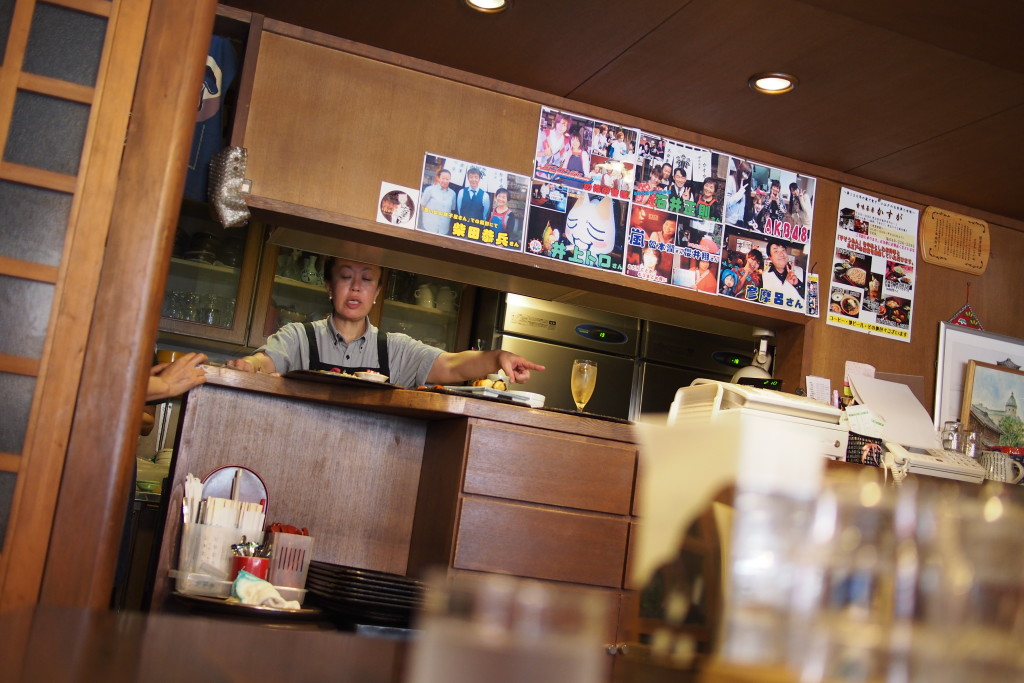 So my wife and I went around and about looking for some grub. After a bit of walking around and a whole lot of indecision we dropped into a very busy restaurant and was lucky enough to score two seats.
There was a simple menu in Japanese with pictures luckily. We just chose a set menu, not knowing what we really ordered but there's buckwheat soba noodles. There was also some grilled sticky rice dumpling which I just discovered after some googling while writing this post is called Dango.
The buckwheat soba noodles were delicious. Though I'm not sure if we were in a vegetarian restaurant or not. Because as far as we could tell everyone around us didn't have any sort of meat in their bowls.
The Dango however we were not a great fan of. Now I'm not saying it's not any good. I honestly do not want to insult the establishment. They have lots of happy customers dining on Dango. We just weren't into it.
After a little while of strolling and exploring the side streets it was about time for a little bit of rest. And a snack too while at it.
We passed by Vanitoy Bagel shop and decided to drop in for some much needed afternoon coffee buzz. The first floor is the shop's counter space display with dozens of varieties of bagels with the bakery in the back. The seating space is upstairs and it's very cozy and comfortable. They do have English picture menus and two items caught my eye, the bread pudding and the Shakerato, while my wife had a hot latte.
Our order was delicious. If I'm ever back in Kawagoe Vanitoy Bagel shop is my go to pit stop.
There is a bit more to Kawagoe besides charming shops and possibly one of the best bagel shops in my book. You should also drop by Kitain Temple which is a short walking distance from the main street.






There is an entrance fee of 400 Yen at Kitain Temple. Besides the temple, there is small complex which was a part of an old Edo Castle that survived a fire and was moved to Kitain in the mid 1600's. That in itself is a good reason why you would want to visit Kawagoe. It's not a big section however and you will get to see a classic example of a fine Japanese garden in the back.
Back near the entrance where you purchased your ticket is a smaller courtyard filled with 540 small statues. Wander around these statues that each have distinctive features and you may get yourself some good luck as the story goes.
These statutes are called Gohyaku Rakan. You'll find that coins are placed on these statues too as an offering for good luck.
Kawagoe is not a huge area and it's great day trip kind of place because it's only 30 minutes away by train from Tokyo. Sometimes it's great to get and and explore such places away from the big cities. And even though Kawagoe doesn't have too much to do I would still go there again. Especially for those bread pudding bagels at Vanitoy Bagles.