A Tale on the Beach…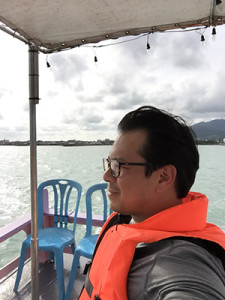 Hi, my name is Warren. So you might be wondering how I came to chose the Wayfaring Soul for a blog name?
Sit down young ones and I'll tell you a tale.
Many moons ago – on Koh Samui, Thailand, during a sweltering hot day, I was walking along a path lined with knee high grass towards Bo Phut beach for a picnic.
I passed an elderly man coming along the foot path. We waved hello and smiled to each other as we passed.
When I made it to the beach I plopped myself down on the soft sand and took out a sandwich I was dying to stuff in my face.
Suddenly a dog dashed out from an underbrush with tail wagging and a ridiculously long tongue flapping around uncontrollably.
It looked crazed and wild. But it was just a sweet harmless hungry pooch that caught a whiff of my lunch. It sat down by my feet. Tilted its head and eyed my sandwich and made soft whimpering sounds. I hadn't even taken a single bite yet. But I swear I could hear the dog ask, "Are you finished with that yet?".
What did I do? I gave it my sandwich. You'd do the same if you saw its large eyes and floppy ears. It was cuteness overload.
Me, I was still famished. Though not as hungry as the dog. So I got back up and made my way from where I came, back to the bakery to get another sandwich. Along the way I saw the old man again. This time he was heading towards me on the path, carrying a small plastic bag. And yet again we cheerfully greeted each other.
This time, at the bakery, I bought two sandwiches. One for me and the other for the pooch if it was still around. As I made my way down the path nearing the beach I saw the old man sitting down on the sand with the same dog by his feet.
Though this time, the dog was happily munching on barbecued chicken. I looked at the man and asked him, "Is it eating your lunch?" and he said yes. So I gave the man my spare sandwich. One act of kindness deserves another is the universal rule. I don't think the dog minded as it was happily munching on chicken bones.
The man thanked me and offered a place to sit next to him. He was in his early 70's at the time. I soon learned he was from Switzerland. He lived in Thailand for 35 years and has a Thai wife with children and grandkids. He told me that Thailand was the most wonderful place to settle down in and have a family.
It's one of the best places to travel around on foot he said. We are all just "Wayfaring Souls", travelers on foot. No matter where we go, no matter how many modern transportations we have at our disposal, it still comes down to traveling on foot he said. We talked a lot about other things. But he was mostly dispensing all sort so wisdom about life. And I listened. But what he said about us all being Wayfaring Souls resonates with me to this day.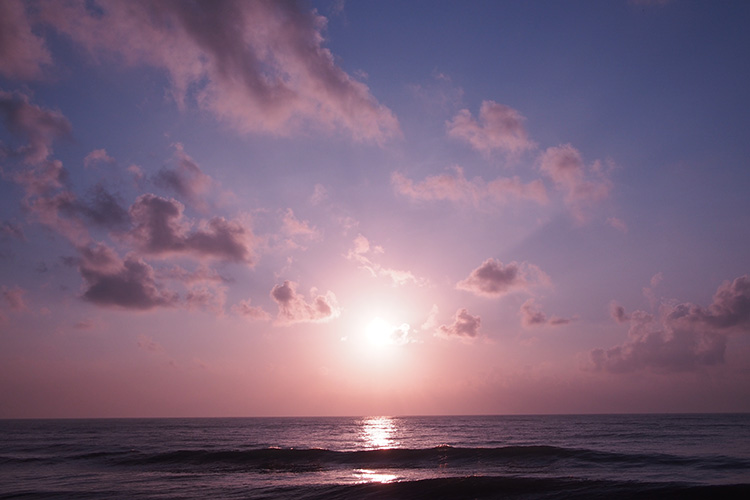 "Man can now fly in the air like a bird, swim under the ocean like a fish, he can burrow into the ground like a mole. Now if only he could walk the earth like a man, this would be paradise".

Tommy Douglas
A Decade Later…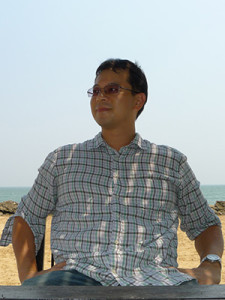 Before settling into Thailand I was a part owner of a small office supply store. Sold energy drinks for a beverage company. Did some consulting for a company managing websites. Got in to the business of exporting coffee beans.
And between work and on vacations I had the opportunity to travel. But not in the way I would like to since my vacation days were short. A week here and there was simply not enough time to check out the places I've always wanted to visit. My list of places to see and foods to eat was extensive.
I've always loved photography but never put too much energy into it. Right now it's a hobby that I truly enjoy. Capturing a memorable moment time to me is a big thrill.
I don't care much for backpacking these days. Even though I'm in my early 40's one bad injury and it's game over for me. Okay, so I'm exaggerating. I don't know what it is but now for me the most important travel concerns are how good is the hotel and where are the nearest clean western toilets. To this day I still have yet to tame the elusive squat toilets most often in found in rural areas of Asia.
Sorry to say, you won't find any tips on backpacking here.
Having a wife and a place to live in Thailand I've started to set up some roots here. But Thailand is still a great place to hop around all over Asia.
And you're much welcome to follow along on my journey. If you like a post, please like and share it with your friends. Have questions? Don't be shy and leave a comment on my posts. I do answer them. I've got lots of free time. Is there something you'd like me to check out and write about? You can reach me on my contact page.
Oh, I almost forgot to mention. This blog is also about food! I love to eat and share the places I've eaten at whether its on the streets or on a cozy beach!