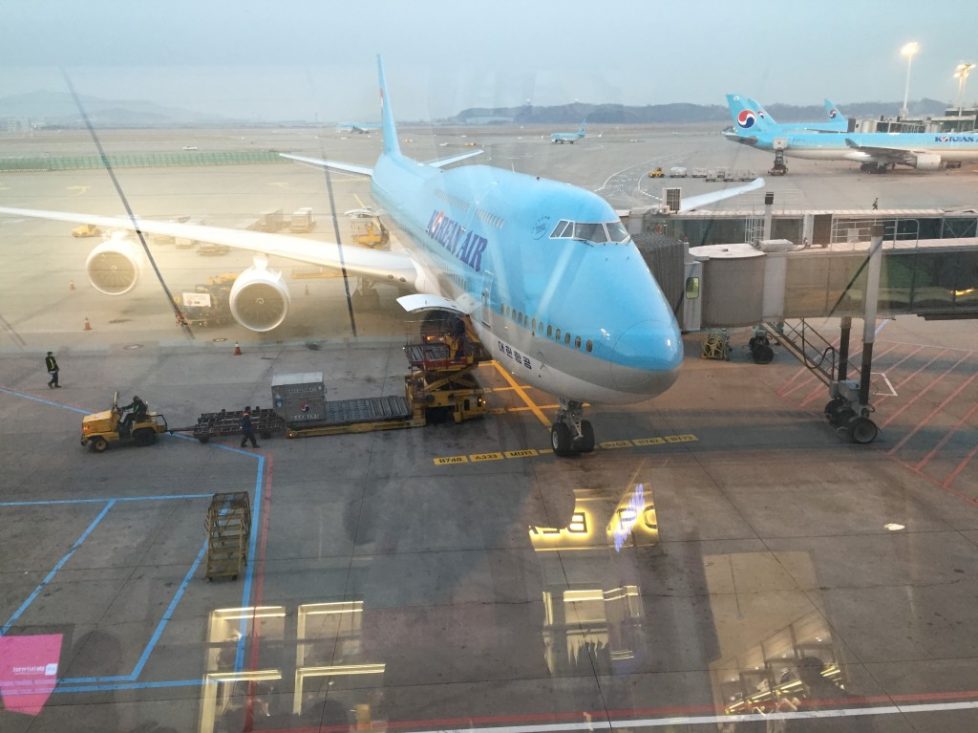 Here's a Brief Look into Incheon International Airport
Even though Incheon Airport opened in March 2001 it is still one very modern airport. Through a lot of facelifts through the years you'd think it was brand new. Upon arrival you can see and feel that it's one of the best airports in the Asia.
The arrival hall has a lot of signs pointing you to anywhere you possibly might need to go. There are plenty of shops for food and even kiosks for renting a mobile phone and mobile internet data packages. But you may not need to get some kind of cellular service or internet data package while in Seoul as you'll read here.
Whenever I arrive into Seoul, either on my way from New York or from Bangkok I usually arrive early in the morning, typically around 5am. Which means that the airport is empty. Which also means not all of the services may be open for business.
But you'll still be able to find convenience stores like 7-Elevens to get some food and drinks. And there are a few fast food restaurants opened as well. But me, I usually just head straight for the Airport Bus stop.
Using the Airport Limousine Bus Service from Incheon Airport
I always take the Airport Limousine Bus as my primary transport into Seoul. And their bus service from Incheon starts 5:45am sharp. You see I normally stay at a hotel called Seoul City Hotel which is located near Namdaemun Market. The Airport Limo Bus stops in that area and from there is just a short 5 minute walk to Seoul City Hotel.
The Airport Limo Bus from Seoul makes stops along major landmarks, tourists interest and big hotels. For me, because I know exactly which hotel I am staying at it makes more sense for me to take the Airport Bus rather than the train from the airport.
The bus I take to Namdaemun Market is #6015 and the fare cost 10000KRW, about $8.60USD as of writing. Normally it will take the bus about hour and thirty minutes but because it's so early in the morning it only took about 45 minutes for the bus to reach my stop at Namdaemun Market.
Do keep in mind fares vary due to distance and areas in Seoul you want to go to. So please check out Airport Limousine Bus website. As long as you know which area your hotel is in, locate the bus number and you'll find a handy route map as well as bus fare.
There are advantages and disadvantages when it comes to using these Airport Limo Buses. It really all depends on where the hotel you're staying at is located. Sure I can take the Airport Express Train (AREX) or the regular subway line to Seoul Station and then transfer to another train for a short stop to the hotel I stay at called Seoul City Hotel. It'll still cost about 10,000KRW too. Much quicker too which is the advantage. The disadvantage is you'll be lugging your luggage up some stairs. If you have a lot of luggage it might be an inconvenience.
But the Airport Limo Bus is the best option for me since I arrive way early in the morning where traffic is not bad at all. And drops me off at a stop on Namdaemun Market and then a short walk to the hotel I'm staying at.
But for me, getting back to Seoul International Airport I always take the AREX. Check out this post on why I use the AREX.