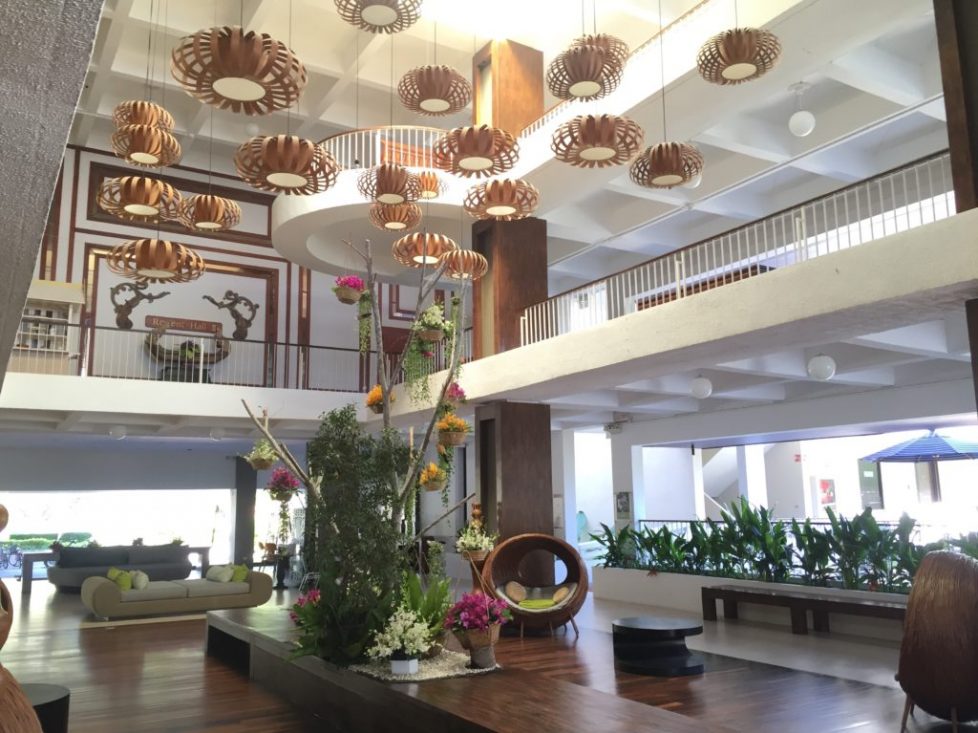 The Wayfaring Soul's Guide to Finding the Best Hotel Rates in Asia
On this post I'm going to share my tips and advice on how I search for hotel discounts when I travel around Asia.
Because I often receive emails from readers asking me questions on what I do or where I go to find the best rates for Asia hotels. So I figured it's about time I started writing an Asia hotel booking guide and review. Which would be the best way to help my fellow 'wayfaring souls'.
Tourist are Flocking to Asia – And They All Got to Sleep Somewhere…
Asia is fast becoming a hot tourist destination. Luckily for any traveler visiting Asia it's quite easy to find a hotel with rates that are just right for their price and comfort range.
But sometimes I get really lucky and find a 4 or 5 star hotel with deep discounts. Well actually it's not luck. More like just the right timing and some research.
Especially for countries like Japan soon set to host the 2020 Summer Olympics. Or Even Thailand which recently took the top spot for Bangkok as the most visited city in the world in 2016. Though Japan's hotels are a lot more expensive compared to Thailand however.
But finding a great hotel deal for any Asian country is possible from my experience. As long as you book during the right season you can really score up to 75% off room rates.
There are no tricks to getting an excellent hotel deal. Not unless you know the hotel owner.
Today you've got yourself a few ways to book hotels online. You can book directly at a hotel's official website.
Or you can book on a Online Travel Agency (OTA) website. But which is better?
Booking from a Hotel Website Directly Vs. Booking from Online Travel Agencies (OTA)
I'm often asked if it is better to book directly at a hotel's website or book on an OTA website.
First off I'll briefly explain what an OTA is by using an example website like Agoda.com. Which I personally use and recommend for finding hotel discounts.
I can also easily recommend another reliable OTA called Booking.com. Though Booking.com is better suited at getting travelers better hotel deals in Europe and North America.
Though I have often booked hotels in Japan using Booking.com because I found better deals there during my particular travel period.
Hotels, resorts, B&Bs and hostels in Asia (and around the world) rely on OTAs like Agoda to provide a wider presence on the internet. Without OTAs, hotels that are particularly not well known have a harder time reaching potential customers.
Since Agoda lists nearly a million hotel properties and rentals around the world, individual hotels must also compete against other hotels by listing their properties with the most attractive rates.
For example I found this incredible deal for a villa at Indonesia's Jamahal Private Resort and Spa in Bali via Agoda.com. I've never heard of Jamahal ever. So without Agoda, I would've never discovered them.
I can also check reviews about the hotels I am researching to stay in. For example here are the reviews for Jamahal Private Resort by genuine guests.
As a result it is very possible to find better rates and discounts on Agoda than on the hotel's official website.
Matter of fact I often pick the brains of hotel staff at the reception desk. I've asked them is it better to book on their hotel's website or through Agoda. And they tell me it's better to book on Agoda.
Because like I said they have to compete with hundreds if not thousands of other hotels on OTAs. And the only way to compete is to offer the best rates they can possibly provide via Agoda.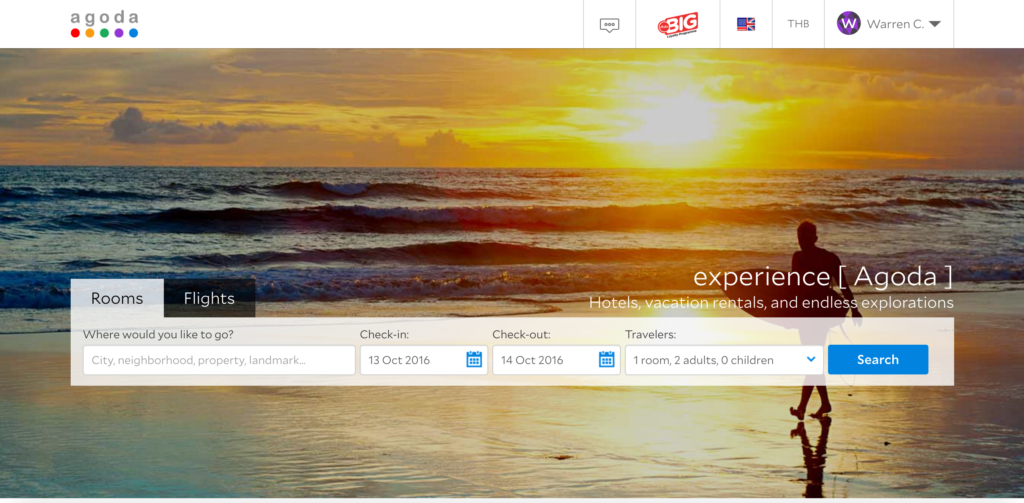 I Use Agoda.com to Reserve Hotels 90% of the Time I Travel Within Thailand
The undisputed champ of online hotel booking websites is Agoda.com. Agoda is excellent for locating best deals and discounts particularly for hotels in Thailand.
I almost exclusively use Agoda to book hotels in:
So for the sun, surf and sand lovers, Agoda is your best choice for finding that perfect hotel or resort by the beach.
That said, you can also find discounted hotels in pretty much most of Asia on Agoda's website. Even then, I always hotel rates Agoda first because I can earn reward points, which I explain more about below.
Booking.com is Also an Excellent Alternative OTA…
But as I mentioned before, Booking.com is what I use to book hotels in Japan. I also find that Booking.com is great for discovering hotel deals in the Philippines and China. Most of the time that is.
If you live in the USA and Europe there is a big chance you've never heard of Agoda. But you most likely have heard of Booking.com. And you've most definitely heard of Priceline.com. Well Priceline is the parent company of  Agoda.com and Booking.com.
However, for my personal travel experiences I prefer Agoda. Because I earn points that I turn in for cash discounts on future hotel bookings. I've earned a lot of points so almost every time I make a new hotel reservation from Agoda I can save myself a minimum of $25USD.
Earning Points on Agoda – Who Doesn't Like Points?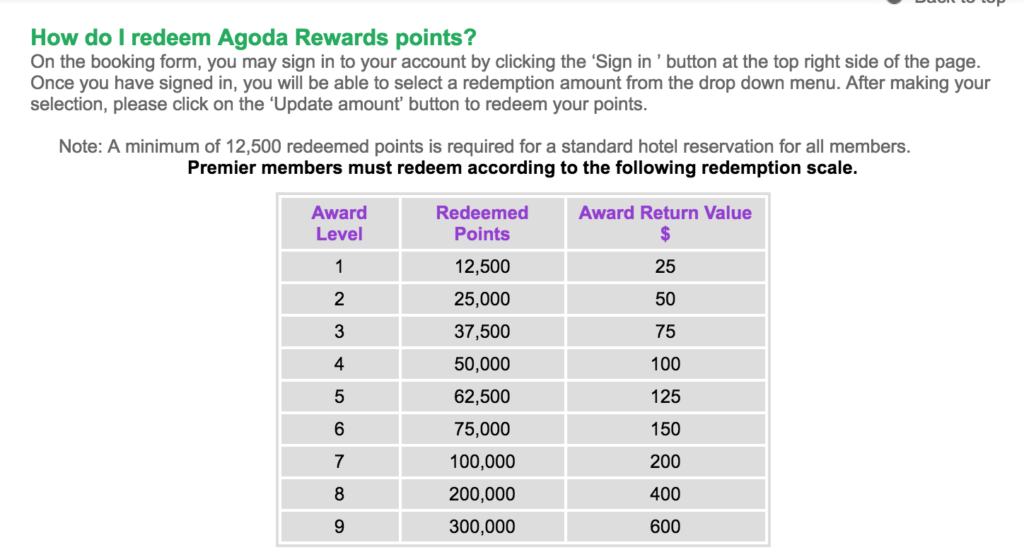 Another reason why I book hotels through Agoda is because I can earn points. I can turn in those points for discounts. It's called the Agoda Rewards program and you're automatically enrolled when you register on Agoda's website.

It's a simple process. And because I travel often I've saved a lot of money on my hotel bookings. When you save up as little as 12,500 points you can turn those points in for a $25 discount.
You can use these points on pretty much any hotel property listed on Agoda's website.
In addition, Agoda has offered users even more options for earning points for airlines miles. I particularly use Air Asia frequently. So it's good to know I can earn some points towards my Air Asia BIG mileage account.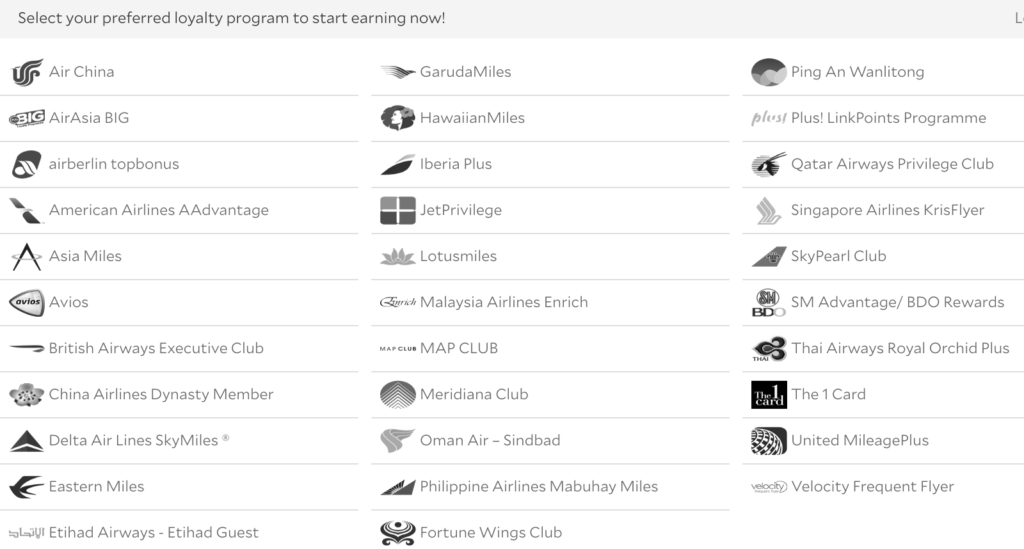 But there's another reason why I choose to primarily make my hotel bookings through Agoda.com. Every booking I make I earn what is called an affiliate commission.
My commission does not affect the overall hotel room price. In turn, I use this commission for the care and feeding of homeless dogs. I wrote a post here about that. It's a win win situation for me and the hungry pups I care for and feed.
Here's a rundown of all the reasons why I mainly use Agoda.com for hotel bookings:
Rates on Agoda are better than rates offered on hotel's official websites
Earn points that I can turn into discounts for future hotel stays
Get an affiliate commission so I may provide care for stray dogs
Earn points on my Air Asia mileage account
I've never had any problems at all with my hotels bookings through Agoda
I've been very fortunate to be able to travel around this part of the world as much as I can. And I always recommend fellow Wayfaring Souls to use reliable OTAs like Agoda.com or even Booking.com to locate good hotel deals for where ever they're planning to visit in Asia.
I always say that a hotel room is not just a place to lay your head for the night. It's a place where you reflect on your days sightseeing and exploration. So why not pick a good one?
By using an online travel agency I mentioned on this post you'll find more hotel choices with just the right price for your budget.