No, I didn't find big foot. These are photos of  a very famous statue called Pee Seau Samut, a mythological she-demon created by Thai poet and story teller from long ago. There are also a bunch of other statues on the beach itself right along a handful of seaside restaurants.
It's one of the small if not few attractions right by Puktien Beach my wife and I went to check out. At first, the Pee Seau Statute was a bit disturbing because from the vantage point of the chairs we were sitting on outside of our hotel room at Puktien Cabana Beach Hotel, it was facing and pointing its finger right at us.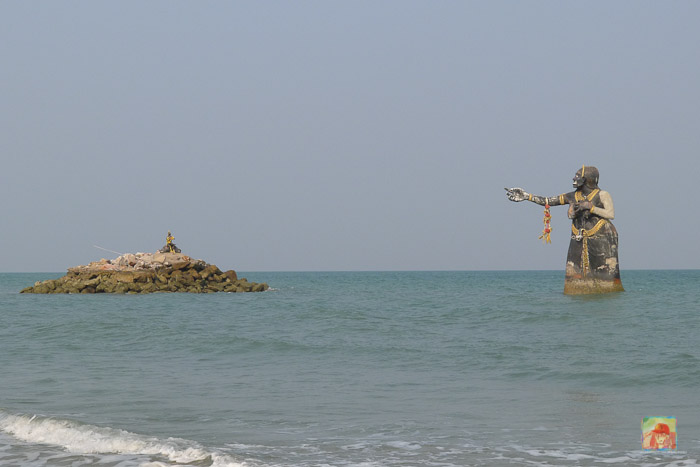 So Pee Seau Samut statue is around six meters tall. And when the tide is low you can walk over to take a closer look. Too bad we got their during high tide. Would've been nice to try and get a photo right beside the statue.
The photos above are pictures of me being a big dork. It actually took a while to get the shots the way I wanted and those 2 were the best. I lost track of time too and I remembered my wife saying she was hungry. That was like 10 minutes ago. So I looked around and saw her standing behind me.
Obviously she had no clue as to what I was doing. All she could see was that I was trying to take pictures of my fingers. Thank god she has a bit of patience with my idiocy.
In my defense. She knew what she signed on for to be with me =)